Henry Reed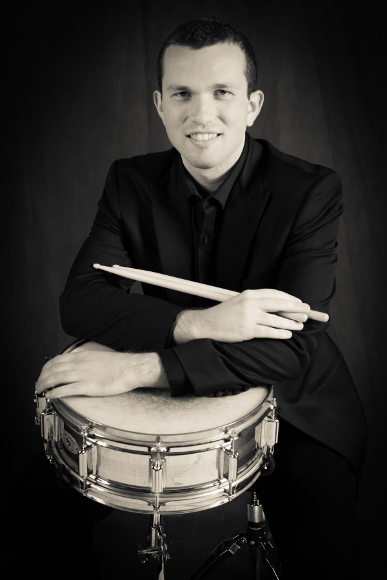 Henry was born in San Francisco in 1994 and has lived in the Bay Area his whole life. He took up drums at the age of 8, thanks to the support of his flutist mother and pro drummer father. Music has been his whole life. He was doomed from the start. He spent his time leading up to college playing with youth orchestras and before he was 18 had performed in China, France, Belgium, The Netherlands, and Canada.
Henry then went on to major in music at San Jose State University under the instruction of Symphony Silicon Valley principal percussionist Galen Lemmon. During this time he became the 2-time 1st Place winner in California for College Snare and 1st Place winner in California for College Timpani at the California Percussive Arts Society Competition. He was eventually made section leader of the SJSU Wind Ensemble. He received his Bachelor of Music in 2017, and has subsequently performed in Croatia, Austria and Hungary.
Henry started playing jazz in middle school and never stopped. While attending Aragon High School he recorded an album with his combo, "Jazz Down Low," named for their underground basement rehearsal space. He was recognized with multiple awards at festivals for his playing, including 2 consecutive "Award of Excellence" commendations from the Folsom Jazz Festival.
Henry worked as a regular drummer for the Villages Golf and Country Club in San Jose for a number of years playing seasonal and pop concerts. Henry has extensive experience playing musical theatre.
| | | |
| --- | --- | --- |
| The Hobbit | The Producers | Curtains |
| Little Shop of Horrors | The Mystery of Edwin Drood | Cats |
| The Sound of Music | Les Miserables | Shrek |
| Into the Woods | Mary Poppins | Evita |
| Bless Me Ultima | | |
As you'd expect from a professional drummer, Henry has been working with most of the concert organizations here in the greater San Francisco Bay Area.
| | | |
| --- | --- | --- |
| Ameican Bach Soloists | Santa Rosa Symphony | Oakland Park Band |
| Winchester Symphony | Peninsula Symphony | Ars Minerva |
| Opera Cultura | | |
| | | |
| | | |
| | | |